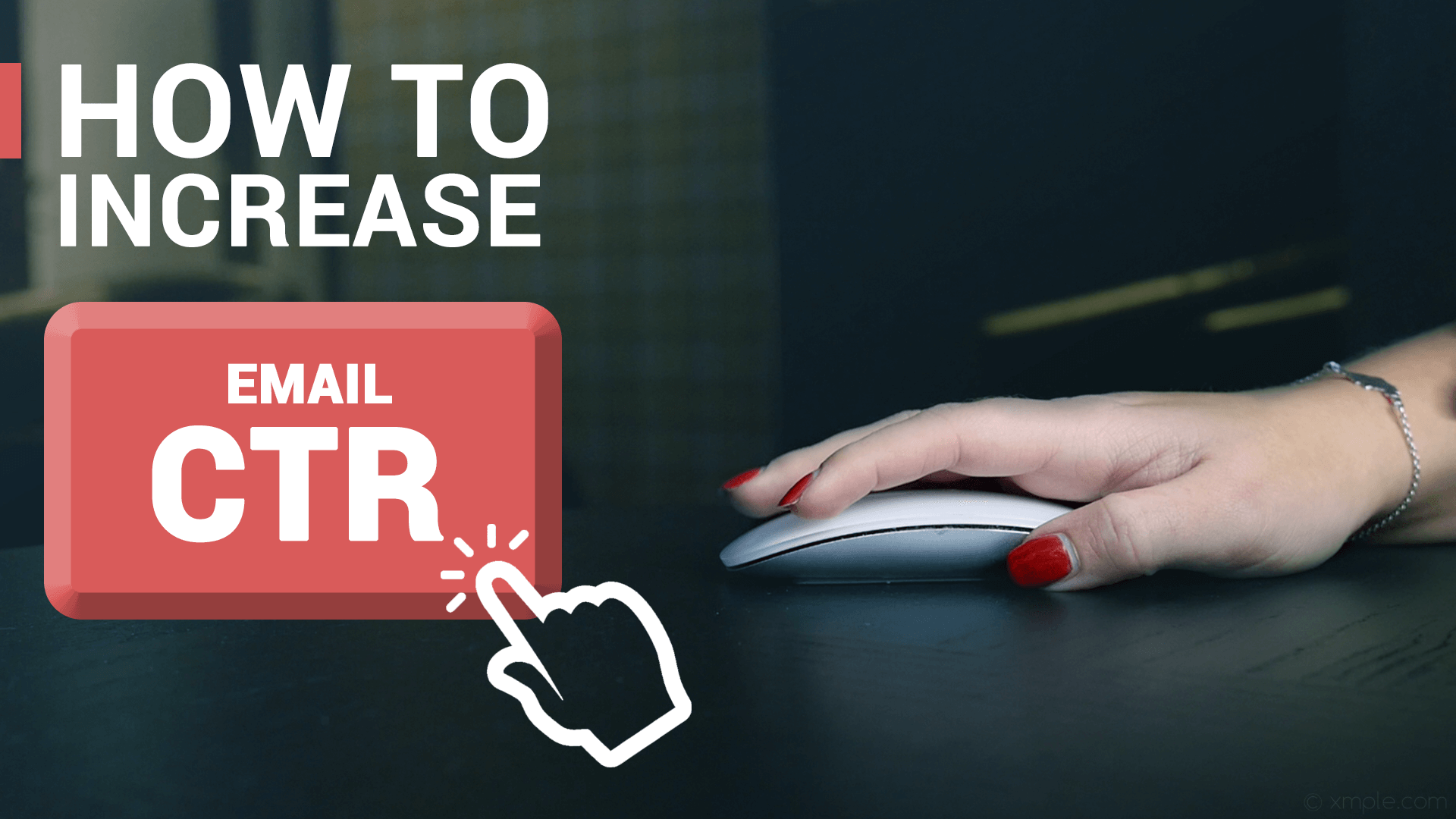 Image Source: emarketeer.com
One of the easiest and most reliable ways to communicate with your current and prospective customers is via email. Regardless of industry, you can catch the reader's attention by sending targeted email campaigns. In recent surveys, it was found that more than 70% of consumers prefer to communicate through this channel with companies and brands. Therefore, it is essential to create effective actions to increase your email marketing CTR (click-through rate).
Although there are many metrics that can determine email campaigns performance as shown below, but Click-Through-Rate is one of the priority metrics, one should focus on!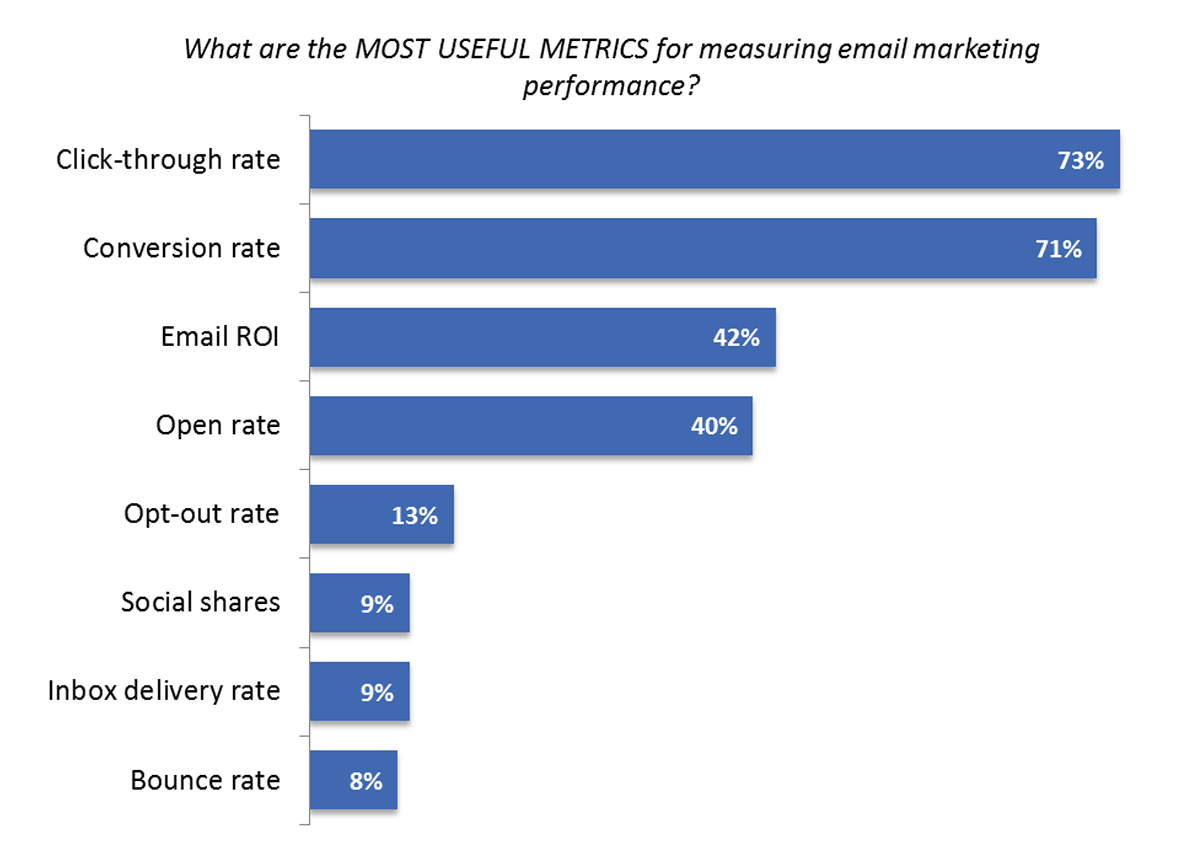 Image Source: Ascend2 and Research Partners
Before we talk about how to improve CTR, first it's important to know about CTR in brief.
What is CTR and How it is Calculated?
Click-Through Rate (CTR) is one of the most powerful metrics to measure the effectiveness of your email marketing campaigns. This implies that the higher your click-through rate is, higher is the chances for conversion.
Let's see how to calculate CTR:

Image Source: Snov.io
The click-through rate is the percentage of readers who clicked on a link in an email – which you have sent to them. In general, click-through rates vary by industry as shown in below figure
.

Image Source: Hubspot
When you ask any email marketer for the metrics they track, CTR is likely to be one of their first answers. Therefore, compared to other email metrics, click-through rate can help you evaluate how readers are responding to your email newsletters. Having a Click-Through-Rate that's higher than 2% to 3% means readers are heavily engaging with the content you send out through emails. On the other hand, having a CTR that's lower than industry benchmarks is a sign that some changes are necessary to do if you want to draw much from your email marketing campaigns.
Note: Always focus on industry benchmarks while calculating your email metrics. 
If you are looking to increase your CTR, regardless of where you are with it, here are some tips for producing amazing emails that will increase the Click-Through Rate.
Pay Attention to Brand Consistency
Brand consistency is one of the top-most priority things that you need to ensure while sending email campaigns. With the right usage of brand tone, keywords, and addressing the right prospects, you can increase your email marketing campaign's click-through rate.
As every brand has an individual personality, it's essential for you to keep it as much relatable as possible with the audience you target. Hence, make your blogs, social media posts, newsletters, and emails look consistent with your brand and website. With this way, you'll make sure your clients can easily identify your brand.
Proper Email Formatting 
Another essential factor that can help you to boost the email click-through rate is setting the proper format and layout for your emails. Most of the times, prospects won't read your emails – if they find it difficult to read on their respective devices. Therefore, we suggest the following ways to fix it:
Use mobile-friendly formats for your emails to improve your CTR. As the number of people viewing your emails on mobile is higher than on desktop computers, so it is essential to optimize your emails that fits to the mobile screen.
Don't hide key information in images. It can damage your email accessibility if they are blocked by default. Also, at some instances your targeted prospect may miss vital data and will not click on your email.
Include a Clear Call-to-Action (CTA)
Your email needs to describe your readers what to do, whether that's donating to a cause, sharing a campaign, or signing up for the event. Here are some tips to ensure your CTA is clear and effective:
Keep the content brief and actionable (For Example Use "Donate now" or "Sign up" options).
Include the CTA above the fold means near to the top of the email, so it's one of the first things readers can see when they're searching for vital information in your email.
For suppose, if you're sending a longer email, you can include another CTA again toward the end.
Also, make sure the link you include in your CTA is visible and eye-popping.
Include Social Sharing Options
In recent times, social sharing has become a prominent feature which must be included in your promotional emails. You can witness an increase of 30% click-through-rate for your emails by simply including the social sharing option.
The integration of social media with your email marketing strategy improves the engagement rate of your emails and gives more clicks. In addition, it also allows social media subscribers to engage with your brand.
Segment and Personalize
Are you sending the same email campaign to everyone on your email list? Well, if you do that, we advise you to stop right away. As a marketer, you should understand that all the customers are not interested in all of your messages. Hence, you must segment your email list based on the audience purchase history and their interests. This makes segmentation as one of the essential elements that help increase your email click-through-rate.
When it comes to improving click-through-rate using personalized emails, all you need to do is focus on attractive subject lines and email body included with your client's names. Also, you can use the information existing in your email list such as age, gender, location and more to personalize your email campaigns in more effective manner.
Here, you can see how personalized and segmented emails can deliver good results: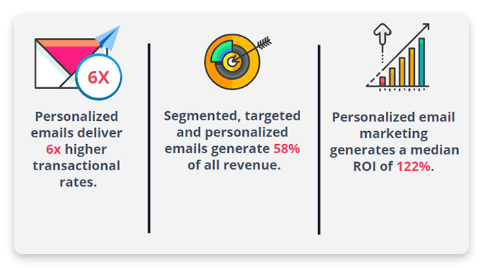 With more data available in your database, personalization and segmentation will automatically become easier and improves your email marketing click-through rate.
Resend Your Emails
In some circumstances, customers may not open your email. For those you can send the same email campaign again. This works well, if you can separate the audience who didn't click the link from those that didn't open your email at the first sight.
For that, you can use various email marketing automation tools to create an email drip campaign and control its overall workflow by yourself. This process can save your time from the burden of paperwork and automates the personalized sequence of emails you want to send to a mass audience.
Wrapping Up
While there are several ways to improve click-through rates for your email marketing, the best thing to note is that emails are simply a valuable tool for maintaining relationships with your subscribers. The better you anticipate their requirements and integrate ideas into your posts, the more likely they are willing to click on your emails.