"The business has only two functions- Marketing & Innovation – Milan Kundera"
Drive more sales is the aim of any marketing strategy. With the advent of the internet, online advertising doesn't cost much but helps in turning prospects into loyal customers in a hassle-free manner. To grow or take your brand to the next level, you need to get noticed first. This results in driving more traffic to the website and rolling out effective organic marketing. Also, it must be understood, that it takes time to mature. Wondering what can be done to get good results in a short span of time and build a reputation among your customers, then the paid marketing strategy is highly recommended for you.
So, What is Paid Marketing?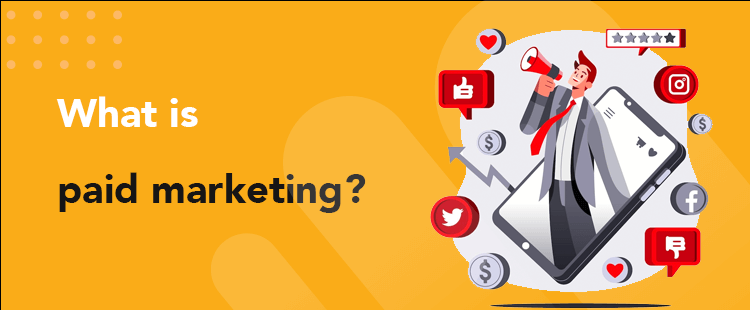 Paid marketing, also known as digital advertising, refers to any marketing strategy in which a brand targets potential customers based on previous interactions with them or their interests. By identifying the right target audience and setting up your goals and objectives B2B marketers can plan their paid media campaigns.
To grow your marketing, you need to be noticed. Organic marketing is one of the best ways to drive traffic to your website, but as we all know it takes lots of time to get mature. With a paid marketing strategy, one can get good results while building a reputation with customers.
Paid campaigns can utilize one or more digital channels which include search engine result pages, social media platforms, and websites. Here are six key points to be taken care of while planning for a paid marketing strategy.
Reset & review your benchmarks
Build first party first strategy
Stay on top of advanced tracking technology
Use more paid media channels
Roll out master responsive search ads
Focus on automation
It is always important to review the set benchmark goals on a regular basis for the expected output. It is always important to look beyond the recurring analysis so that we monitor the campaign performance at the macro level.
Setting up benchmarks can be done in the following ways:
Conducting quarterly reviews
Visualize your data
Use benchmarks
No matter if you are holding up all kinds of PPC reporting, by the end of each quarter you must be able to sit & review how broader trends going on along with your performance. Along with reviews, make use of the available Google Data Studio which helps to provide a more actionable understanding of trends & tools in a hassle-free manner. Most importantly, while comparing against your benchmark, check your performance against the current industry benchmark to make sure you're staying competitive in the advertising world. The aim is to eradicate all third-party cookies, which is clear & targeting changes are on the horizon. With the help of Facebook lead ads, try to customize your questions to collect all the information you need. Having a strong content strategy helps to build trust through sharing the best about yourself.
According to 2021 HubSpot blog research, when it comes to social media research, it is important for marketers to have a customer-driven marketing strategy.
What is Social Media Marketing?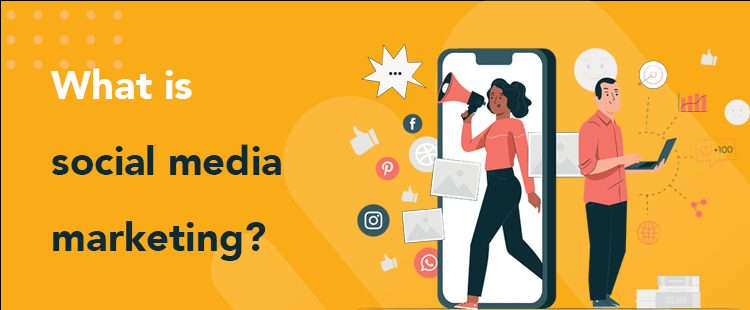 The process of creating social media platforms to promote your business products and services in order to drive traffic to your business. In recent days we can see social media is constantly evolving and it is incredibly beneficial for your business. All your strategies must differ based on which social media networks & your audience prefer to spend their time on different platforms. Having a robust marketing strategy will help B2B marketers to reach the target audience in a hassle-free manner.
Facebook:
Facebook is one of the largest social media platforms and well established too for B2B & B2C companies. It has a wide range of advertising tools with generating organic opportunities for any business. A report shows that 1.85 billion people log in to social media platforms daily & Facebook owns 60% of all social logins.  One must optimize Facebook presence to attract and engage visitors & convert them into leads.
How to use Facebook for business
Engage with your audience
Listen to your audience
Develop a contest and plan for a giveaway strategy
Promote your events
Make use of Meta Ads
Though there are many social media platforms popping up, Facebook remains the most popular social network. This is the main reason why one must have a Facebook account and try to connect with the audience on a regular basis. It allows B2B marketers to engage in direct conversation with the target audience through comments, reactions, and messages.
Twitter Ads:
If your business wants to distribute content and share it with users around the globe, then Twitter marketing is well suited for you. The idea of reaching hundreds of millions of leads can be possible with the help of fantastic content is possible by using Twitter for business.
A plan for creating, publishing, and distributing content for your buyer persona can boost conversion, and brand recognition, and improve sales. Though there are many social media marketing tools, Twitter has a unique way of promoting content and offers quick customer support.
Here are brilliant ways to use Twitter for your business
Brand your profile
Create twitter list
Host a Twitter chat/space
Organize a contest
Use Twitter moments
Focus on building followers
In twitter always ensure your content is sharable & you often use unique hashtags. Provide your business with an engaging way for your discussion or events for your company and improve your brand value.
Instagram:
Instagram has a primary advantage over other social media platforms because of its visual nature. If your business wants to design your product or services in a visibly noticeable manner, then Instagram is highly recommended to showcase your products or services. Instagram highly relies on video, images, and illustrations which can act as a great fit for your business compared to other mediums.
YouTube:
With the help of YouTube, you can improve your SEO and overall brand visibility. Want to create unique and easy content for your viewers to consume and share, then YouTube is a smart choice. With the proper strategy and a good amount of time, create, engage, and share good content for your growing audience. With a brief brand plan and goal, you can plan, film, edit, market, and analyze content highly useful for your business.
Linked IN:
In recent years, LinkedIn has become a host for B2B marketing and provides a unique professional experience for prospects & marketers across the globe.
Wrapping Up:
Paid marketing is well known for instant results. With the early traction & quick result, one can formulate paid marketing strategy and target prospects with the SMART objective. With the advent of the internet, digital media are changing drastically and will keep on changing. One must be researching a new campaign and optimize another campaign in order to scale up the paid marketing strategy for your business.