In most of the businesses, data is at the core of sales and marketing function today. This means the performance of sales and marketing campaigns depend significantly on data quality. Whether it is email marketing or direct marketing, B2B contact data is the backbone of any outreach campaign. In recent researches, it was found that 50% of sales and marketing representatives feel – they spend too much time in finding the right contact information. Hence, choosing the right B2B contact data provider can take on your hard work and efforts for collating the right b2b contact data while allowing your team to focus on reaching out to customers and closing the deals.
Although, you may come across various B2B database providers while you're on the search for companies that are providing b2b contact data. But, choosing the right B2B contact database provider company can make all the difference. Hence, to make your job easier, we have laid out the following steps that will help you select the right b2b data provider for your organization.
Understand Your B2B Data Requirements
While choosing the b2b data provider, you must have a clear understanding of your data requirement that aligns with your lead generation process. For example, if you are looking for an industry-specific or location-specific b2b database then provide those details to the b2b contact data provider to get access to the most accurate and relevant database.
Define Your Lead Generation Process
Before opting a b2b database provider, first, you must understand your lead generation process and requirement. Also, it is essential to calculate the number of leads your team can manage effectively. Elsewhere, purchasing a massive database is not sufficient if your sales and marketing representatives are not ready to utilize it to its full potential.
Check for Data Accuracy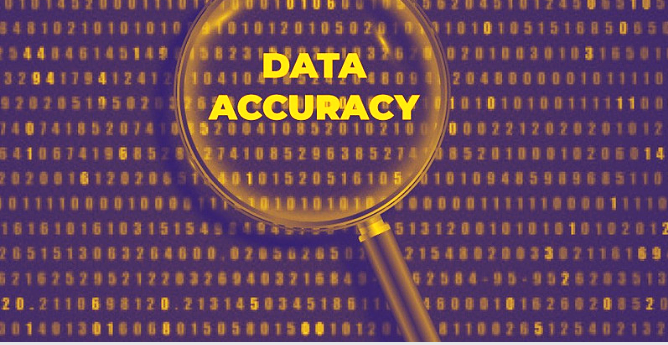 Before you opt for a b2b data vendor, it is highly recommended to check for the data accuracy. Otherwise, the unfiltered data generated from unreliable sources leads to reduced sales and ROI. Hence, it is advised to research the b2b data provider companies that are providing the best quality data from credible sources.
In addition to that, make sure to partner with a company that updates its b2b contact database regularly to maintain utmost accuracy. Most vendors refresh account and contact data on monthly basis. A lot can change in that timeframe. Hence, select a b2b database provider who uses the new AI technologies to keep pace with such rapid development and maintains accurate data.
Look for Customized Data Provider
Before picking up any data provider, make sure it gives you the option of a customized database. Do in-depth research on the type of customization choices it provides. Make sure you choose a company that recognizes the needs of your business and offers solutions that go hand in hand with your sales and marketing objectives.
For example:
Does the b2b database provider company offer geo-targeted database?
Does it provide a database following the SIC and NAICS codes?
Does it customize database according to the name, size and industry?
Does it provide details like job title, company's revenue, technology tracking, and more?
Define Your KPIs
If you will have well-defined KPIs (Key Performance Indicators) right from the starting itself, then you will be able to easily measure your ROI and evaluate whether the database marketing services are proving to be beneficial for your business or not.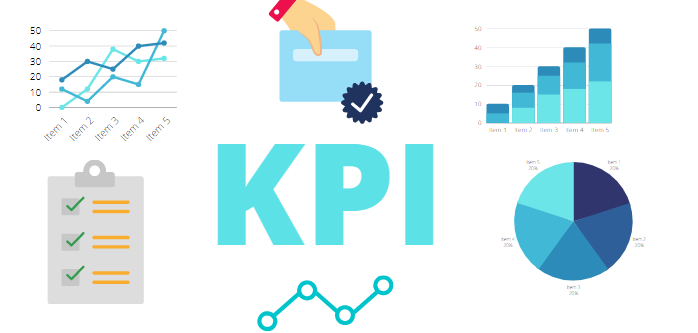 Defining the KPIs for ROI calculation would help stakeholders use data efficiently and achieve a proper rate of utilization. But you will have to start working backwards in order to identify KPIs and start from the number of leads you need to accomplish your company objective.
Check for total addressable market availability
The total addressable market (TAM) refers to the amount of ROI that you can obtain by offering what you are selling to the people. The most common term used for TAM is available to the market.
It is important to verify Total Addressable Market availability because you would never want to deal with 7-8 data providers to cover the entire TAM of your marketing campaign. Sales are simply a game of numbers. It's a complete loss for you if you make 100-200 calls every day or send 500 emails on a regular basis and receive just 10-20 commitments.
Ask For Sample Records
When purchasing data, the first rule is to never take the word of a vendor for the records' quality and completeness. By requesting a collection of sample records, decide the facts for yourself. Ask the vendor for data from businesses you already know well and get insights – this will allow you to verify whether the information is accurate and avoid a vendor from giving you a non-representative subset of their data.
Reseller or Originator
Is the data provider you are working with building their data or purchasing it from someone else and re-marketing it? Working with a reseller makes sense in certain ways since they add value beyond the underlying data itself. But they are just intermediaries, in far too many situations, who raise costs. To decide whether you are partnering with the right b2b data provider for your needs, check how they are compiling your data.
Check Pricing Options
Cost is an important element that needs to be viewed while choosing any b2b database provider company. But most of the b2b marketers focus only on ROI and miss the relative value while choosing an organization. However, this can lead to costing chaos for many companies. Therefore, select a b2b data vendor whose pricing options are competitive enough in accordance to the datasets they offered.
Check After-Sales Support
While choosing the best b2b data provider company, you must also ask for the robust after-sales support. With b2b database providers, you can better verify that the database they offer is reliable. And at the same time, your data provider is ready to take control of that data and ready to replace it with new data if any information is outdated or not accurate. It is therefore highly advisable to review robust after-sales service when selecting the best company for b2b data providers.
Wrapping Up
Finding out the right b2b data solutions provider is not an easy job. But, choosing an efficient data partner can complement your marketing campaigns with huge success. At the same time, one wrong step can cost your business goals terribly. But, the above ways can help you do it with ease.
Working with good b2b data provider companies is crucial in the modern era and for this have to dedicate both the time and effort. Even if you are already working with a data provider company, still you can use the above-mentioned qualifiers to evaluate a B2B data provider offering quality services as well.