"Good Marketing makes the company look smart. Great marketing makes the customer feel smart"- Joe Chernov
Direct Marketing evolved as a new concept in recent days, it has been around forever. You may be wondering what exactly direct marketing & how building strategy can yield clearly measurable results. This blog is all about how to make use of direct marketing to drive conversion & best practices of creating different types of campaigns & making ultimate use of it to improve sales. A billboard might take you to near closest before the advent of digital marketing.
What Is Direct Marketing?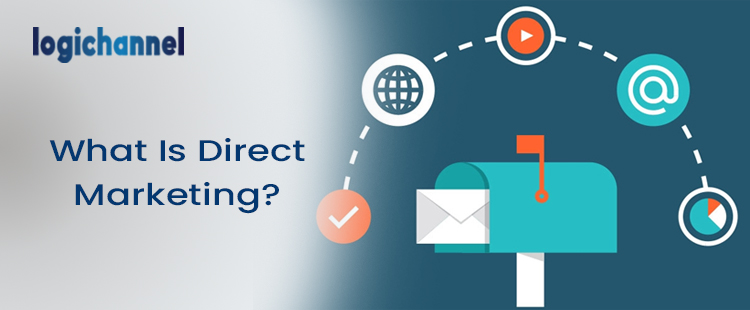 Direct marketing is a type of advertising campaign that relies on direct communication or distribution to individual consumers. No third-party intervention is required here. Mail, Email, Social Media &Texting campaign is a common delivery system used. Since it eliminates the middleman or third party intervention is it termed as direct marketing & call to action is the common factor here. Also for any marketer, the effectiveness of direct marketing is much easier to measure when compared to another mode of advertising. One of the most interesting & popular methods is direct email marketing.
Having a call to action is highly recommended for any part of direct marketing. The recipient of the message has the luxury to respond immediately by sending a reply or clicking on a link on a social media profile or email. So any response is a positive indicator for marketers to proceed with a sales pitch. Direct marketing gives an opportunity to promote products & services directly to the customers who most need them. A good direct marketing campaign can do wonders.
It builds a professional relationship with new customers & receives proper feedback about customers.
It gives you a crystal clear idea of which approach helps you in identifying or connecting with prospects in the target market.
It gives compelling content to share with potential customers & improves sales.
Interested in launching your own direct mail campaign?
In this blog, we will be explaining the steps involved in launching a direct campaign. Here are a few points to be taken care of when it comes to a successful direct mail campaign. They are
Building Your Contact List: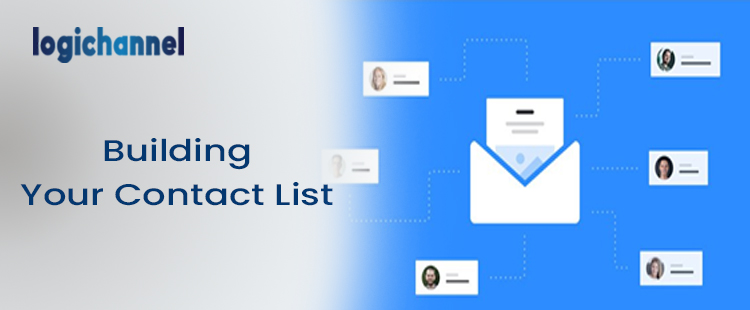 The First & foremost step in developing direct email marketing is identifying or knowing your target audience. With the growing trends in email databases, you can find email lists by industry sector, but with proper customization & research, you can find the users genuinely interested in your product or services. With various content sharing platforms today we can use inbound marketing for lead generation. No matter what all you need to do is segment your contact list based on the pattern how often they visit your website.
Write Ideal Mail: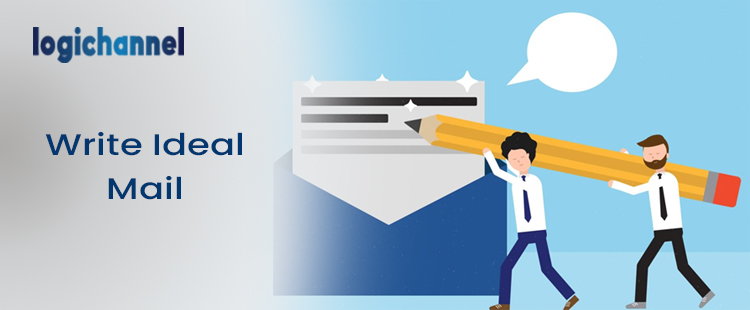 When it comes to ideal mail make sure you check the subject, icon & call to action. With proper segmentation & creativity, create ideal mail for B2B campaigns based on industry type. The subject line is one of the first & foremost that attracts when prospects opens your email. Make sure your recipient knows who you are with the strong subject line.
Reach People Immediately:
Checking postal mail every day helps you to sort it out as soon as it reaches your hand. This indirectly indicates a direct mail campaign can help you in getting connected with prospective customer hands as soon as they open their mailbox. With the advancement in tools & proper email strategy, grab prospects' attention with a catchy subject line.
Target Your Ideal Customers: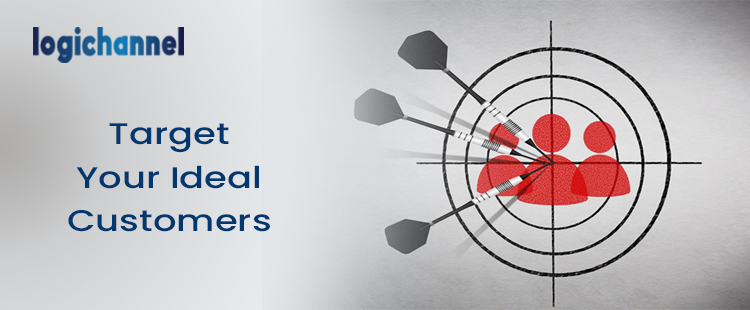 Direct marketing helps B2B marketers to target a specific groups of customers with personalized messages. With the threshold time research & identify the customers who are mostly interested in your products & services. An accurate understanding of your customer is highly possible with a well-targeted direct email marketing campaign.
Roll Out Campaign Within Budget:
A direct marketing campaign is highly recommended for a specific group of audiences to achieve realistic sales goals or on a tight budget. A Business can achieve its goals within half of the budget & make it happen in a hassle-free manner.
Improve Customer Loyalty: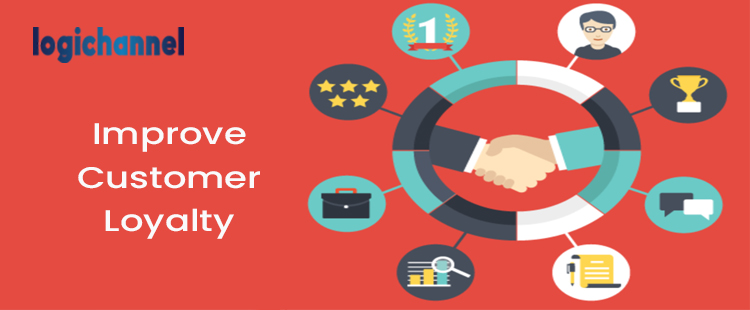 Direct marketing helps B2B marketers build direct relationships with their customers without any geographical barriers. Based on the segmented data you can also personalize promotions & create an immediate link with customers in order to improve your connection with customers. Many businesses have the benefit of combining direct marketing with customer loyalty strategies in order to establish as professional relationships with customers & grow them effectively. Customize your promotions, emails, promotional offers to create an instant bond & maximum ROI.
Increase Sales:
The main focus of any business is to retain existing customers & welcome new ones. Reliable customer, records improve your sales with simple & well-planned promotional tactics. Alternately re-establish relationships with prospects that haven't returned to your business for a while.
Create new business:
Choose your target market & give better sales revenue to communicate with mass-market interested in your products & service. With effective techniques for sourcing & identifying new customers, you can acquire new customers & expand your market reach. Direct marketing lets you explore, adapt & respond to the needs of your business. A direct marketing campaign can be used for
Improving sales
Renew sales figures
Improve customer contacts
Establish a business relationship with prospects through regular follow-ups
Response Tracking:
The success measure of any digital marketing campaign is response tracking. It helps businesses & key decision-makers to analyze user behavior & pattern. Customer insights provide complete information about how the customer feels & it directly improves sales.
High Segmentation & Targeting:
Direct Marketing enables companies to connect with various segments of the audience through personalized messages. Identifying potential customers through high segmentation & targeting process created the most valued thing to do in business. Grouping customers of similar needs are often referred to as segmentation. And focus on a particular segment of customers is referred to as targeting.
There are many direct marketing channels that can directly market to your customer & improve the base. They are
Email Marketing
Telemarketing
Direct Mail
Couponing
Direct Advertising
Broadcast Faxing
Direct selling
SMS Marketing
Social Media marketing
Kiosk Marketing
Targeted Advertisements
The main aim of any direct marketing is to address your audience without any intermediaries.
Email Marketing:
Email campaign should be sent out to potential & existing customers who opt to hear you & interested in your business. There are various email marketing formats for achieving a different set business goals. They include Newsletters, product support, seasonal offers, referral programs, partnership, advertisements & more. Each template has its own unique aspect to attract different segments of people.
Telemarketing:
Telemarketing is a popular method of direct marketing where a salesperson directly interacts with customers to buy products & services. It is more of personal communication with target audiences. Telemarketing can be cold calling, sales follow-ups, general follow-ups & getting insights about past customers.
Direct Advertising:
Online ads that are displayed to your target audience are termed direct advertising. It is can be done in any media or publication. The main reason for terming any media or publication aims at choosing your audience & remains a single point of contact to promote your products & services. Direct advertising follows certain strategies like a one-to-one appointments, door-to-door sales, events & more.
SMS Marketing:
SMS is one of the popular cost-effective forms of direct marketing to reach a large group of audience. SMS marketing works well for all forms of the audience who check frequently more connected with mobile. SMS marketing is one of the smartest ways to connect with prospects before you call them up. SMS can be used for booking reminders, sales alerts, promotional alerts, follow-ups, updates & more.
Benefits of Direct Marketing:
Helps you to produce personalized content
Keeps data fresh
A direct marketing campaign can be integrated with other marketing campaigns
Building long-lasting relationships with customers
Exploring your new customers
Quick turnaround time
Easy personalization
Cost-effective
Fairway to track & measure your result
Improves customer loyalty
Improves sales
Exponentially growth in ROI
Easy way to connect with key executives
Wrapping Up:
With good planning & preparation, sales can be improved. There are several ways to connect with prospects & experiment ways to promote your products & services. Good luck with all your marketing campaigns. Hope this blog gives things to be considered before rolling out any direct marketing campaigns which are preferred for your business. To know more about direct marketing ideas, please reach out to the Logichannel team for assistance.