With the changing technology & trends, all business regardless of their size needs a steady flow of sales leads to keep them moving? This is important for any sales & marketing team to allocate a significant portion of the budget in generating accurate & reliable B2B leads. Lead generation is a critical aspect of any company which doesn't limit the overall sales process.
As we all know B2B sales leads can be generated through various processes. Here are few most effective B2B sales lead generation strategies such as email marketing, networking, B2B telemarketing, paid advertising, content marketing & more. Implementing what works for your business depends on the one which best for your company.
What Is B2B Lead Generation?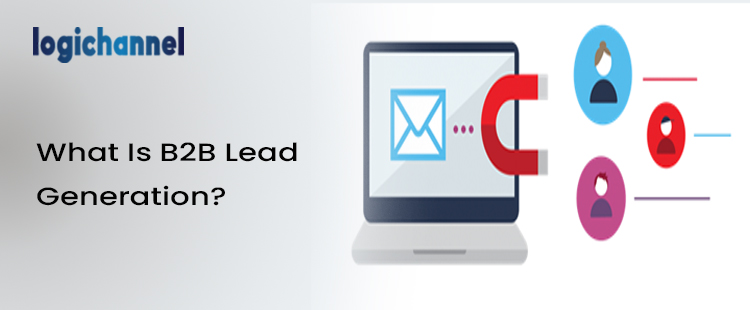 Have you heard anyone saying B2B lead generation is easy? No right. You know it is tough if you need to generate more leads. Business to Business lead generation describes businesses that primarily sell to other businesses. There is a great saying in English, "The journey of a thousand miles begins with a single step".  Hence B2B sales lead generation is the critical step in any sale or marketing process.
Lead generation involves collecting potential customers' information which includes name, email, company name, job title & more. A report by Hubspot shows, best lead sources for B2B companies are SEO, email marketing & social media.
Why Lead Generation Is Important?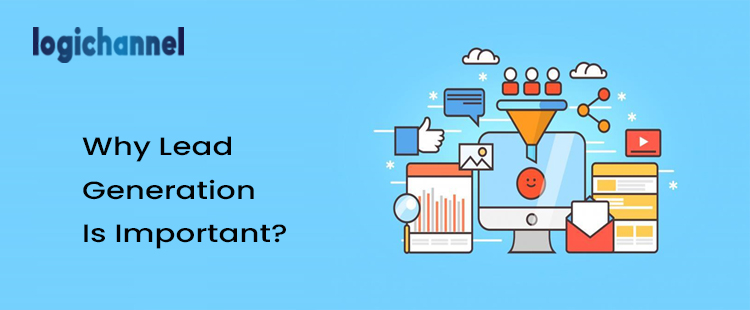 It is important for any business to generate leads. Without leads, most of the leads will the growth of customer base. Hence, companies generate well-developed strategies to expand their customer base. There are many lead-generating methods, all work differently based on varying goals & targets.
Any person who shows interest in a company's product or service is often referred to as a lead. There are different types of leads such as MQL – Marketing Qualified Lead, SQL -Sales Qualified Lead, Product Qualified Lead- PQL, Service Qualified Lead-  SQL.
MQL- Marketing Qualified Lead:
Contacts that engage with your marketing team, but haven't received sales call is often referred as Marketing Qualified Lead.
Ex- A contact who fills out the landing page form for an offer.
SQL- Sales Qualified Lead:
Contacts who have taken action in expressing the interest in becoming paying customers is often termed as sales qualified lead.
Ex- A contact who fills out the form to ask a question about your products & service.
PQL- Product Qualified Lead:
Contacts who have taken action in indicating interest in becoming a paying customer are often referred to as Product Qualified leads.
Ex- A person who uses the free version of your products & asks for more features up using.
SQL- Service Qualified Lead:
Contacts or customers who have indicated service team for becoming paying customers.
The individual point in an individual journey to become a delighted customer is one of the processes of generating leads. It involves attracting, converting, close & delighting the customer.
In this blog we'll be discussing various strategies & methods of generating B2B sales leads for business:
Generate A Targeted List Of Business Contacts: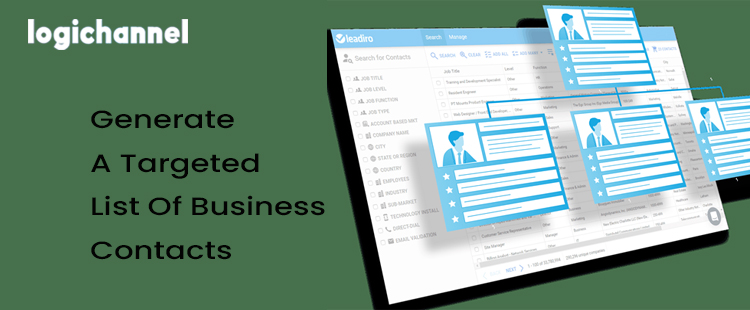 Generating a targeted list of B2B leads is an essential aspect of generating new B2B leads. Having a well-researched list always helps a large number of potential buyers in promoting your products or services. Alternatively, it is important to make a note, not all databases are created with verified information. Your database may have outdated or incorrect information which doesn't match with the target job titles, company, job location, or size.
Send Cold Emails:
As a B2B marketer always makes sure you customize cold emails & personalize them before using them. Make use of merge tags which can allow you to replace the first name or company name in each email. This looks completely personalized to each lead. It is a great way to get a response from the recipient. It is well-known fact that people tend to reply faster to a personalized email than generalized content.
Make Cold Calls:
Cold calling is highly recommended for a perspective that doesn't have the previous contact with you.  It is similar to calling someone who has already heard about you. Cold calling is highly effective if it is done right.
Roll Out A/B Test On Key Pages: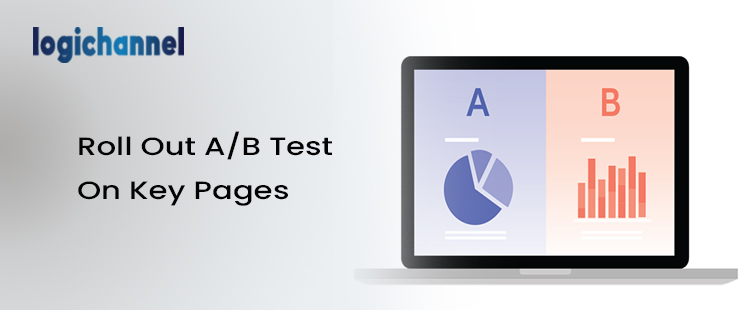 With the growing interest in surfing and website browsing, you can attract a different set of prospects. Collect all available information & try changing basic settings of landing pages, home page design & convert them into high-quality leads.
Win Your Buyers Trust With The Social Proof:

Social proof is a powerful tool in recent times. A prospect may have n number of claims or doubts, social proof is to make is an ideal way to make a thoughtful purchasing decision. Trust & sales improve with more social proof which you gather from your prospects.
Generate Quick Wins From The Landing Page:
A designing landing page is the most transformative point in any buyer's journey. It is a quick win for any B2B salesperson.  Make the call to action with attractive headlines to catch the attention of buyers. Make use of live chat features to address your prospect queries instantly.
Personalize Your Website With Dynamic Web Pages:
Having dynamic pages & content improves the visitor's experience.  With the account-based marketing strategy, dynamic web pages can create a powerful experience for your prospects.
Creating Omni Channel Approach: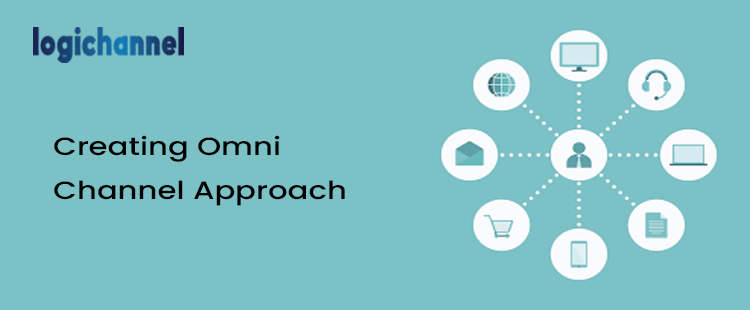 The method of adopting & understanding the customer journey is possible across multiple platforms. Make sure you use the following channels for generating leads.
We- may be through SEO or paid ads
Mobile Apps
Social Media
Here optimize the best outreach efforts by selecting leads that fit best for the ideal customer persona. Since multiple channels are available always make sure you connect with prospects through their preferred mode of the communication channel.
Don't sound Pitchy:
Always make sure you start with the initial conversion in a humble & polite manner. It must not be a direct sales pitch. It can be anything with the ultimate aim of engaging, building rapport, opening up with prospects.
Ask the right questions:
Brainstorm & get to know as much as possible about prospects. It can be anything ranging from company, name, potential challenges. Ask open-ended questions to address the right needs of prospects.
Update all details in CRM:
Businesses having a well-structured platform to record the complete outreach & conversations for future conversation will strengthen the customer relationship.  Record each & every history of outreach for future reference & create an ideal buyer persona.
Cater to new B2B buyers on mobile:
With the advancement in the gadgets we use, never settle for one. As we all know mobile traffic continues to grow in recent days. Hence optimizing mobile has been an important part of effective B2B lead generation strategy. A report by demand shows 91% of the B2B buyers search on mobile devices before buying.
Optimizing long-tail keywords for getting more qualified leads:
With SEO effort, target the right long-tail keywords & improve the search volume, which directly improves the sales.
Roll out campaigns based on competitors keywords:
With the help of SEO research tools, make advantage of targeting the same website & keywords as competitors to drive more sales & web traffic to your website. Run a small paid ads campaign to see if it actually attracts B2B leads.
Add signatures to your emails:
Email is one of the unique opportunities for generating sales leads. Since email is the most preferable communication channel used to attract or interact with customers, adding signatures to emails is a great way to turn prospects into leads.
Host Webinars: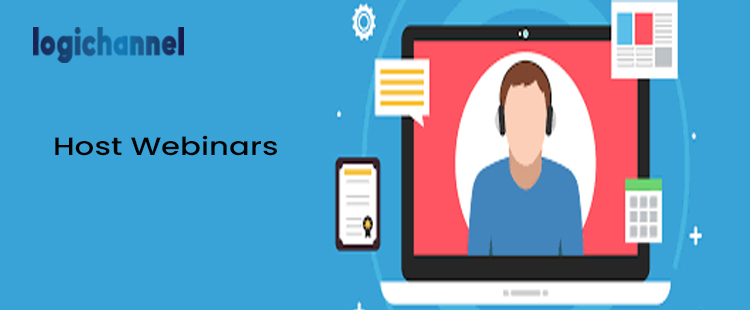 With the pandemic, the marketing world turned upside down. About 73% of the webinars are highly effective for generating quality leads. Webinars always provide better opportunities to educate their target audience by considering a host as a thought leader in that particular industry. 2021 has brought tremendous change in our marketing strategy, where webinars become an integral part of every company's marketing strategy.
Automate your marketing process:
Automating your marketing process is one of the greatest ways to generate quality leads for your business. With the help of an automation system, you can roll out different marketing campaigns track results effectively. It becomes easy for the B2B marketers to target leads based on score & help the sales team in identifying the best fit for the company.
Wrapping up:
Generating high-quality leads is the topmost priority of any B2B marketer. With the above discussed numerous methods and techniques, marketers can generate leads through all possible opportunities & improve their performance. Since we're stuck in the pandemic, right now, improve your lead generation performance through various techniques that fit best for your business. Finding B2B leads is important for any business  & without it, no company would survive.