No business exists without a customer base. Customer information plays a huge role in building the right opportunities & expanding them across the globe. Customer Relationship Management (CRM) includes all information about the entire customer lifecycle, which can be used across all sales & marketing departments.  CRM can be used as a valuable asset to use data across different teams if it is integrated with other marketing automation platforms. Since so many teams use CRM centralized data there is a higher possibility of having de-organized, duplicates, or incomplete data. Now you may have a billion-dollar question how do you keep your CRM data clean & useful for organizations?
In this blog, we will be sharing a few tips on keeping your CRM data well organized. Scroll down to know about our best strategies for cleaning & maintaining your CRM data for the long haul.
Why Is It Important To Have Clean CRM Data?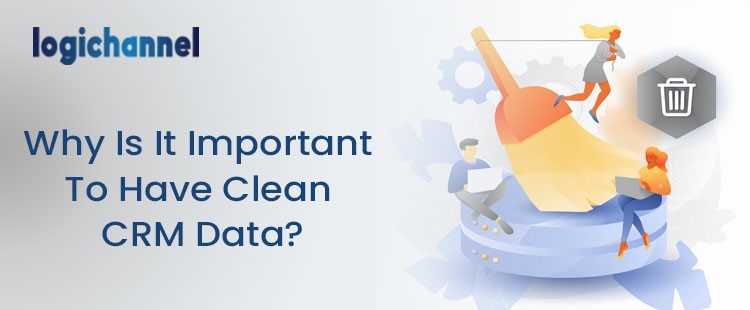 As per Salesforce 2nd state of the connected Customer Report, 79% of the customers are willing to share their personal information in exchange for information that allows vendors to know &understand them better.
In a nutshell, B2B buyers are ready to share their information for a better experience. CRM is one of the popular & powerful technologies of B2B marketers to solve the customer identity problem. And with the growing intend to accumulate customer information, 95% of the marketers planning to use the CRM (Customer Relationship Management) system in upcoming years.
Using technology to solve the customer identity problem plays a vital role in any successful B2B campaign. This is because over the years information in a customer relationship database decays naturally because people change titles, companies, jobs, business mergers, new business acquisitions &, etc.  With the clutter data everywhere vendors find it tough to verify, validate& qualify leads. It also impacts lead generation, marketing, finance & customer relationships.
What is Bad Data?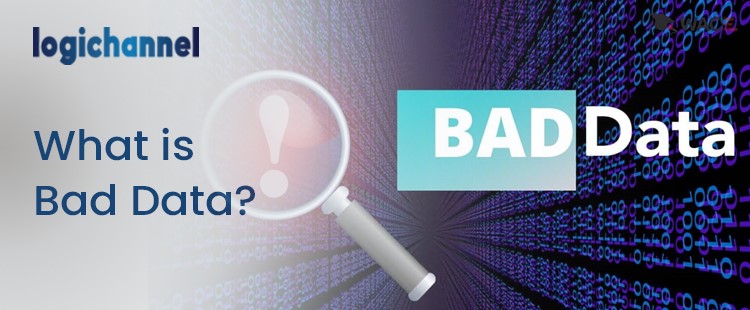 From the layman's point of view, bad data is outdated, duplicate, missing data, or improperly formatted data in your marketing, sales, or customer database. Any data that exist in your database in an incorrect format is often termed bad data. Sales & marketing ROI will be affected by bad data. A survey from Gartner shows companies having bad data costing $14 million per year.
On a serious note, bad data has negative effects on your company's ROI which needs to be taken care in order to improve your campaign success rate. Being pioneers in email database services providers we would like to put a forth series of questions before offering best practices for cleansing your CRM data.
As a company how much time you spent cleaning up your CRM data?
How often do you clean up your data?
How long does it take to clean up the CRM data?
Research & survey's on cleansing CRM bad data shows nearly 40% of the companies spend  4+  hours on removing bad data  & 30% of the company do it at least weekly.
Impacts Of Having Bad Data: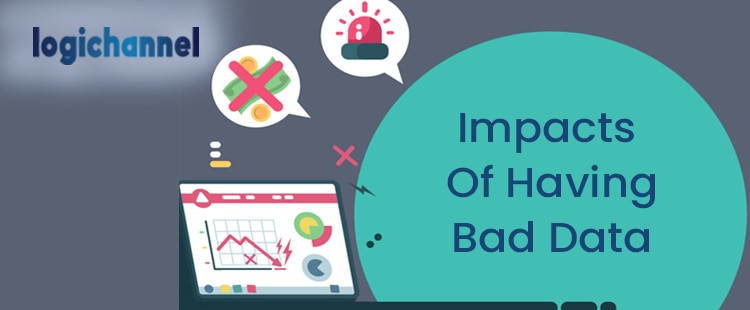 If your campaign fails to meet expectations only because of bad data, they won't know the actual problem. Effects of bad data stay hidden because prospects' information may look perfect for you & your campaign.
Ineffective Marketing Campaign:
Customers tend to your brand or service when you put effort to show a personalized experience for them.  Mistakes in your database can lead to wrong personalization such as opt-outs, email delivery errors & more. This may end up in wasting your marketing budget, time & energy on the wrong prospects.
Types of CRM Bad Data:
To give a clear picture of cleansing data we've categorized data issues in the following ways & they are the common types of bad data:
Incorrect data:  Data that is wrong like having the wrong phone number or wrong company details.
Outdated Data: Data that are no longer & can't be verified.
Duplicate Data: records with multiple entries in the B2B database.
Missing Data: database with missing information which is highly recommended for B2B campaigns
Invalid Data: records with error or format issue. Email without "@"
Inconsistent data: records with error with country or state or etc.
Effective Ways To Clean CRM Bad Data:
Limiting The Administrative Users:
First & foremost as a part of an effort to reduce duplicate records, limit the number of team members having full access or administrative privileges within the CRM system. Based on the size of the company & business, having a proper guidelines or clear administrative services can limit the number of people who can read /write CRM data.
Having Standard Practices:
Establishing a standard practice for editing or updating records in CRM is highly recommended for any type of organization. This is most important as it becomes problematic or showstopper when vital information is missing. By creating streamlined processes & consistent rules you ensure all information is most recent & accurate.
Ex for establishing a standing practice: consider Name as a formal parameter in the CRM contact database. As a CRM owner or key decision-maker, you must decide if formal names or nicknames can be acceptable? Are names must be capitalized?
Defining the best set of rules & establishing a standard practice along with documentation can guide users to performing regular actions without any inconsistency.
De-Duplication: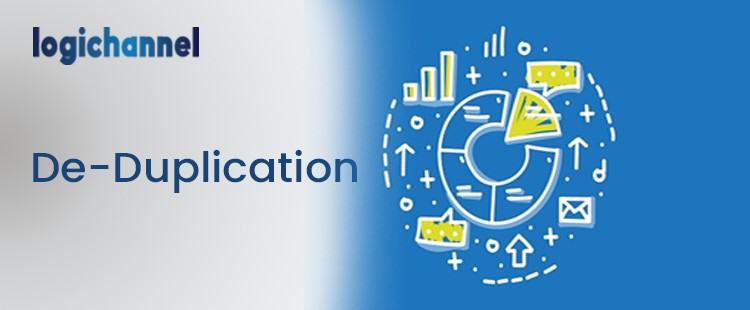 Records get duplicated due to many reasons such as salesperson entering the same data on different dates, refreshing data from third-party solutions, customers submitting the same data twice or more. Here are some tactics to consider in identifying & removing duplicate records:
Use deduplication tool – Many popular CRM has their inbuild duplication tool which can be leveraged in merging duplicate records over a regular time interval.
Use Merger tool- having automatic business rules that block or merge duplicate records by alerting users entering contact data against the particular accounts.
Consolidate & Standardize Data Fields: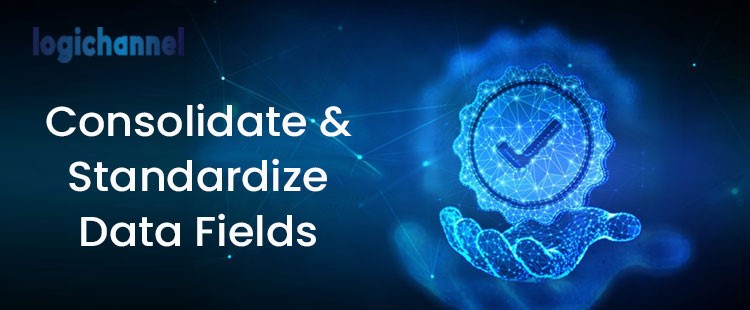 There are several sorts of reasons which might have low-quality contact data in your CRM. Brainstorm with teams that are about to use your CRM data in the long run while expanding business over years. Multiple data values that aren't standardized for the required data point can be a big problem.  With the help of marketing automation tools & workflows, you can easily use standard data across all your contacts or accountants. Time spent on framing leveraging or deciding the standardized data fields can help in reducing potential errors &improve the quality of data collected. Clean data is directly proportional to operational efficiency.
With discussion & brainstorming some companies have found that the CRM data standardization works best for their needs & provides reporting required by the leadership team to make data-informed decisions.
Limit the use of free form text fields:
All businesses encounter databases that only want to use fields like email, name, job title & other fields without proper structure to capture input. So before implementing any CRM for your organization, it is important to determine the correct fields you want to use in a form to collect information.  Determine what you need to analyze & ask that particular piece of information rather than collecting all kinds of information.
Re-Engage with CRM users to get updated information
Have a sound editorial plan with surveys & premium content to collect all kinds of information from qualified leads.
Delete Bad Leads: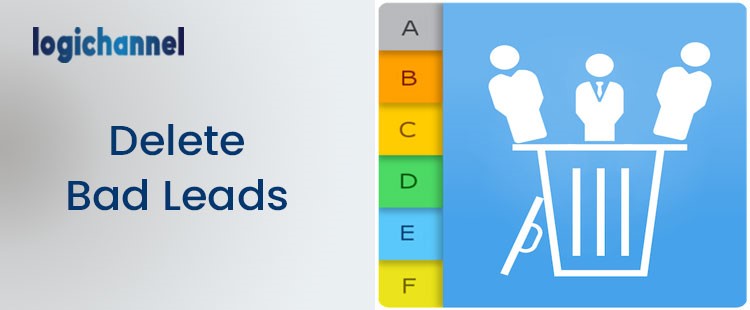 B2B marketers always describe well-defined criteria to identify contacts that can be deleted safely from a CRM. Having regular conversions with stakeholders to determine if incomplete data for contact is viable or not.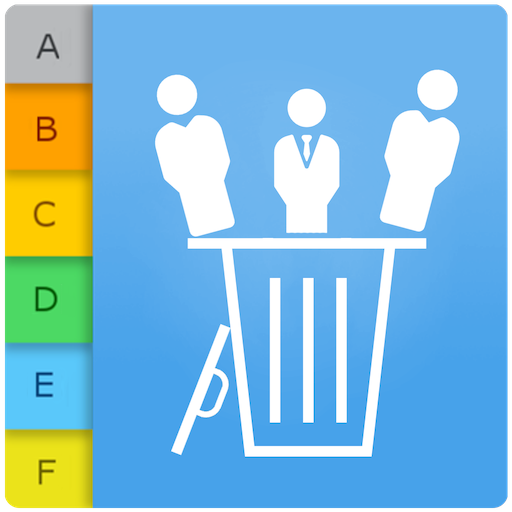 Here are some common criteria which can be used to delete bad leads:
Last visit or interaction with contacts greater than X days
Contact hasn't opened an email
Contact hasn't subscribed email or newsletters
By removing bad leads we are able to shift focus on the contacts which have a higher probability of becoming an SQL (Sales Qualified Leads), MQL (Marketing Qualified Leads), or potential customer.
Perform Regular Data Audit:
With regular data audit, you can identify the information that is available in your system and what is information required additionally.  This audit helps to identify the gaps, data sets, or data fields you validate. Also, you can perform an activity to get what information is missing & ways to fill in the gaps. It gives a clear picture of which customers can be given prioritization & who can be an asset to your organization.
Reasons To Clean CRM Data:
Expanded market reach
High Email open rate
Better Customer engagement rate
Improved customer connection rate
Improved customer service & high customer retention
Improved ROI
Improve the campaign success rate
Conclusion:
The effectiveness of sales & marketing strategy is connected to data hygiene quality. Customer Relationship Management (CRM) makes it easier for many start-ups & well-established companies to organize, plan, prioritize & roll out their marketing plans only if they have accurate clean data.  To learn about how to enhance your organization's data hygiene, get in touch with LogiChannel right now!