You can have data without information, but you cannot have information without data- Danial Keys Moran
With the tremendous change around us, owning a big data database is not enough to survive in the business world. If you want to stand apart from your competitors, then having an intelligent marketing database is highly recommended for you.  Focusing on a good database helps you to grow sales & stay ahead of your competitors. With good data, you can make the right decision for better analysis & improve your overall performance.
What is Intelligent Marketing Database?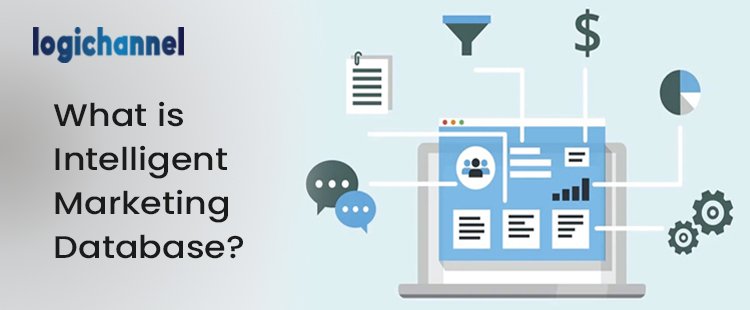 The word Intelligence does wonders here. It differentiates regular database which contains unnecessary & irrelevant data to provide complete 360 degrees of target customers. Such types of smart databases have multi-dimensional information which is highly recommended for rolling out B2B campaigns at reduced cost with improved benefits.
Any marketing database must be capable of targeting customers at the right time in a hassle-free manner. In order to match the growing needs of customer needs & expectations as B2B marketers, we must be ready to accommodate then changes effectively.  It plays a key role to understand the current market state which can be profitable for the smooth running of the business. An intelligent marketing database focuses on getting a holistic view of understanding the entire market, not just an organization.
An intelligent marketing database is closely associated with market research and comprises three major parts which include competitor intelligence, product intelligence & market intelligence. A perfect blend of all these three makes your database smart & they add value to your business decisions & improve profits effortlessly.
Product Intelligence: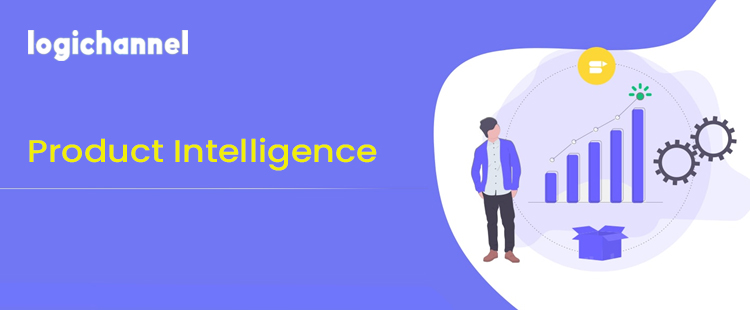 Gathering all information related to competitors & similar products contributes to product intelligence. This helps to understand why a competitor's product does well when compared to your product & helps to identify the area which requires high attention. Understanding these standards helps the company to strategically launch its models at the right time with the right price.
Market Understanding: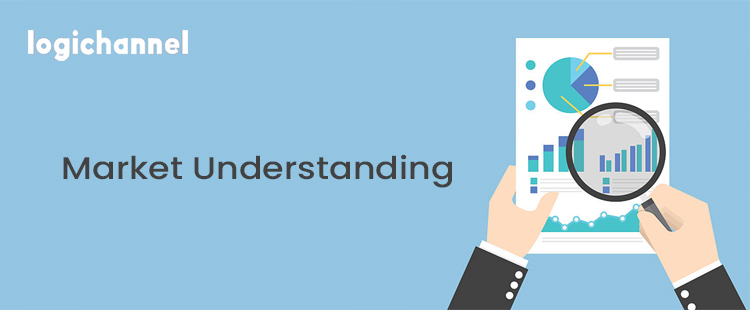 Knowing the current market size & trends helps you survive in the global market. Having a clear understanding of what is in demand & what the customer wants can improve your revenue & market share.
Customer Understanding: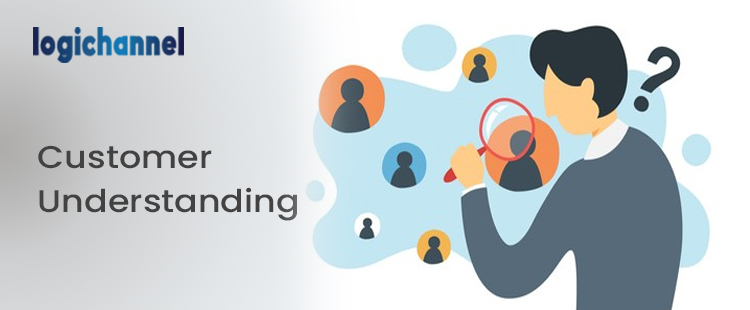 Market research was broad & strategic which describes the environment what type of audience must be targeted. Customers must be approached based on their business requirements and how your products can be leveraged for their business.
Importance of database marketing:
Today's marketers have complete access to customer data. Thanks to advanced marketing tools. Because of database marketing, you can use collected data to create more marketing messages and attract potential prospects.
Benefits of database marketing:
We all want a personalized experience with the brand we like right? So have you ever wondered how marketers achieve it? To deliver one, marketers prepare a unified view of customers across each and every touchpoint. This helps in understanding the customer journey and helps marketers to engage them in a meaningful way. Having a clear customer database can help you in many ways:
Helps to group customers based on their purchase history
Creates detailed customer segment based on demographics, behaviors or personal interest
Helps to design highly personalized messages to customers and prospects
Determines the best channel and time to engage with customers
Improves your time and marketing efficiency, eliminating time on prospects not responding
Builds effective loyalty programs
Provides a complete 360-degree view of customer service
Boost the overall performance of an organization
Provides clear insights of key decision-makers
Optimizes resource allocation
Improves sales revenues
Generates more quality leads
Handle Customer Engagement Intelligently: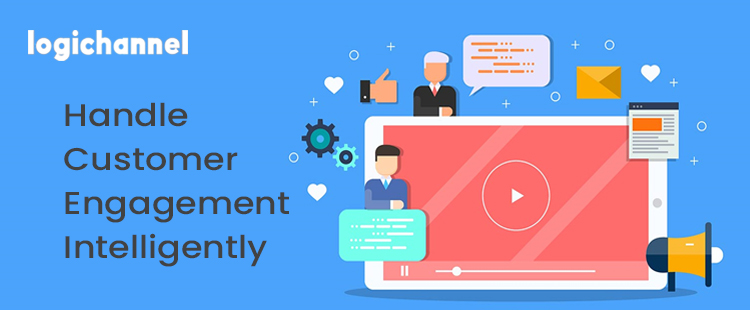 Revenue & retention are possible with a well-optimized customer experience.  If it gets right, it can turn into customer insight. With the advancement of marketing tools, customer experience is more engaging. Even messenger these days becomes even more popular customer service channel which can help in generating new leads & retain existing customers.  Using these tools you can collect customer insights to understand them better.
Create Buyer Persona:
Using generic demographics in developing buyer persona is not a great idea. Try to get deeper into customer preference using Google analytics, Social Media outlets, and professional forums to connect with customers more effectively. Make use of proper keywords and descriptions to create a buyer persona that describes your services.
Generate Data From Customer Analytics: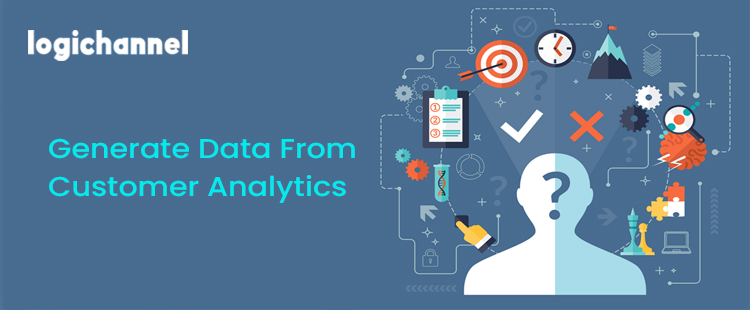 From clicking on the link through a web page, customers can get valuable insights to understand customer behavior. With advanced tools in determining customer interaction with your website,    gather high insights on the page and reduce bounce rate.
Predict & Plan future:
Having a detailed plan for future customer engagement is as important as creating a plan for the present. With the predictive modeling software, you can identify cyclical patterns and trends which can be used for important decision making.
Getting a deeper understanding of your position in the market:
In the global market, a well-built intelligence process will give insights that can help you to understand the current in-depth. It also gives your position in the market along with your competitor. You will get to know the current market demand and what needs to be done to meet the growing needs of the end customer.  As you will be using collected information for analysis and metrics you need to execute well-planned strategies accordingly to create a win-win situation for you.
Evaluate your product and service:
Familiarize your products and services already available in the market along with current trends, features & specifications. This activity helps you to evaluate your product and service and it helps in making strategies for improving sales.
Target Right Audience:
With an effective market intelligence process, determine the gender, age, location, likes & interests of ideal customers well suited for promoting your products & services. There are various marketing intelligence techniques that can be used across various audiences aiming at connecting with customers who fit into your customer personas effectively.
Do Competitor Analysis: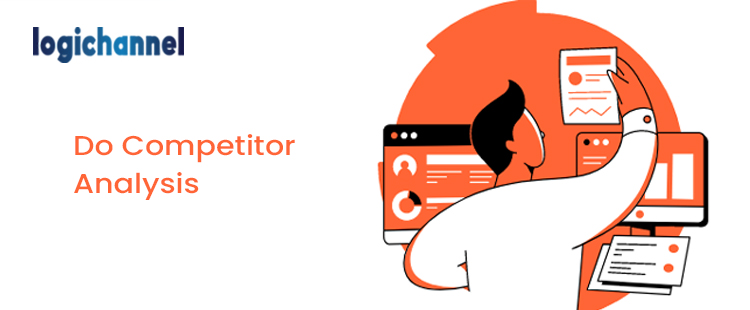 Competitor analysis is one of the significant parts of building any intelligent marketing database. This activity contributes complete information which can be used to conduct a competitor analysis to get a deep understanding of your strength & weakness. Get real-time data to understand the raising consumer opinion & be more customers centric. Competitor analysis improves your upselling opportunities with low risk.
Wrapping up:
With the advancement in the analytics & recording tools, you can connect with customer & prospect touchpoints effectively. The ultimate goal here is to build a firm foundation as per quality customer data. Use collected data to grow your business & develop as a brand champion. The intelligent marketing database allows your sales and marketing teams to focus on the business goal and grow your revenue drastically.  Invest in the right intelligence marketing database to build strategic account plans and discover new opportunities which are aligned with your sales & marketing goals.