Generating leads is sometimes the most difficult aspect of any marketing campaign. Businesses can make social media into an evergreen source of high-quality leads if they focus their efforts on the proper strategy, channels, experiments, and strengths. It's simply a matter of employing the appropriate strategies at the appropriate moment. Businesses that implement effective LinkedIn lead generation methods are more likely to increase brand awareness and sales conversion. According to IDC, 75 percent of B2B buyers and 84 percent of C-level executives have included social media as an "essential strategy" in the "critical responsibilities" of the business-related decision-making process.
Because social media is growing at an exponential rate all around the world, LinkedIn has become one of the most powerful tools for finding new consumers. The rewards can be plentiful if you're prepared to put in the effort. A company's first step in producing leads through LinkedIn should be determining its target audience. Second, based on what industry you're in and what you want to achieve, it'd be good for firms to figure out what defines a lead. LinkedIn gives you a dedicated platform to connect with the world's professionals in one location, but if you want to produce genuine B2B leads, you'll still need to put in the effort. And, in this article, we'll show you how to use LinkedIn in ten different ways.
Optimize Your Company Profile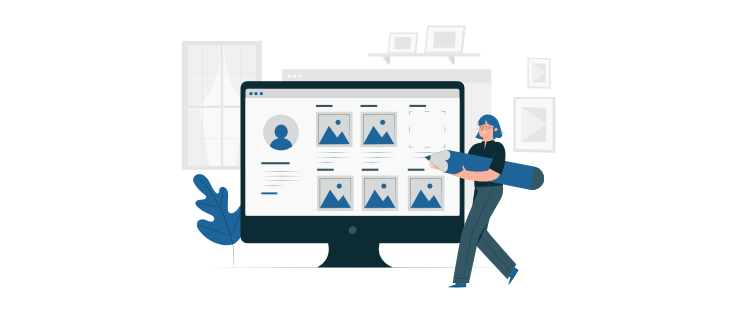 Filling out your company profile and keeping it up to date can go a long way toward earning your consumers' confidence and trustworthiness. Completed company pages, according to LinkedIn, earn 30% more weekly views. This is why it's critical to ensure that all of your information, including your profile and cover photo, is up to date and that it appropriately reflects your company's brand. Because your company profile is one of the first things people see when they visit your page, you'll want to make sure it's up to date and contains accurate information about your firm.
When you're finished with your company profile, make sure your company description is keyword-optimized. Because LinkedIn profiles frequently appear in Google search results, take advantage of this opportunity to be found by clients searching for relevant keywords by including these terms in your company description. Using these specific keywords can help you reach out to more qualified prospects.
Create Value With Your Content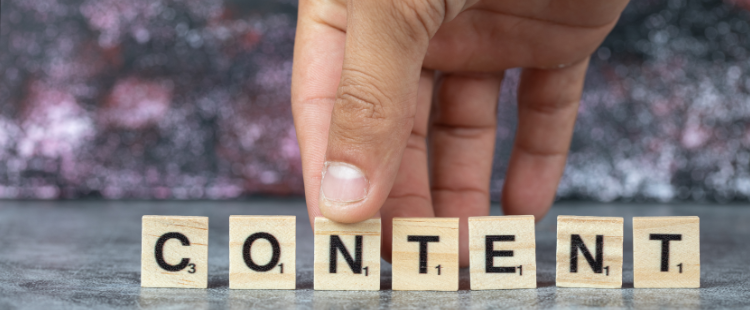 Providing constant content is worth of struggle when it comes to developing an effective LinkedIn Lead Generation Strategy. In today's world of social media, having a LinkedIn profile can be critical to establishing your company's legitimacy. It's critical that you update your company page on a frequent basis in order to engage potential clients and avoid falling behind your competition. It's worse to have a LinkedIn presence and not maintain it than to not have one at all.
While maintaining a consistent LinkedIn schedule is critical, it's also critical to concentrate on the material you're sharing. Remember that LinkedIn is one of the only platforms where you can connect with all of your present and potential customers and clients in one location, so it's critical that you provide compelling, instructional content that will persuade your target audience. Using a variety of material to attract clients and bring more traffic to your website, such as sharing articles, posting videos, and photos on LinkedIn, can all be beneficial. To increase your credibility and develop social rapport, remember to remark, like, and engage with sites or businesses.
Join LinkedIn Groups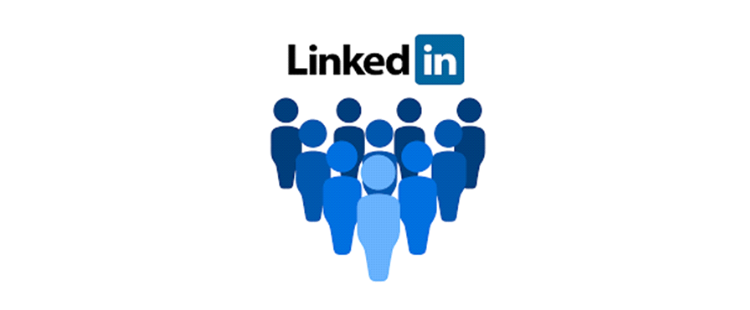 Groups can have a huge impact on your personal brand. Find practitioners within your firm and throughout the industry using Advanced Search. By paying attention to the discussions in these groups, you can learn a lot about your sector. You might learn about new industry-wide pain issues and solutions to those pain points. Learn more about your industry by seeing it from afar. This will provide you with practical, day-to-day insight into how you can assist and connect.
Generate Leads Through Sales Navigator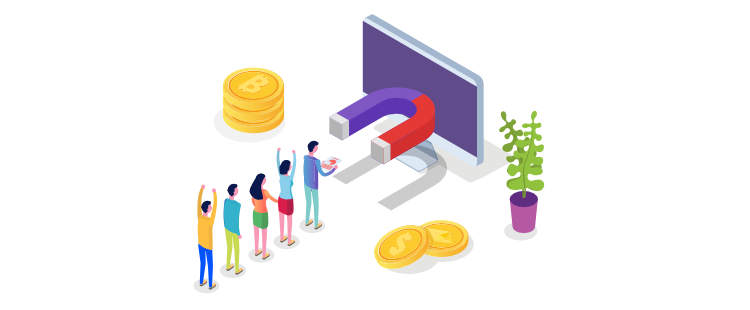 The most common tool for generating leads via LinkedIn is Sales Navigator, which uses an automated search tool with different filters to narrow your target group and locate new prospects. With so many companies on LinkedIn, selecting prospects can be difficult, resulting in time wasted on unqualified leads. You can find your ideal prospect with Sales Navigator by using the platform's advanced search tools to target your ideal customer and enhance your conversion possibilities.
Sales Navigator also enables you to acquire insights into your target demographic, allowing you to gain a better understanding of your clients and so improve your overall sales process. Sign up for a 30-day free trial of Sales Navigator to learn more about the platform and start building your prospect list based on your different buyer profiles or criteria. If you don't have the time or don't feel comfortable doing it yourself, we can assist you in getting started and running your campaigns.
Leverage connections with current customers and clients
LinkedIn's biggest feature is networking, and you should take advantage of this function for lead creation. Connect with current customers and clients on LinkedIn, and learn about their industry connections, as they may be of interest to you. Ask for referrals, references, or just learn how to contact a connection they have that matches your customer profile if you have relationships with existing clients you connect with.
Due to the fact that LinkedIn is a professional network, such requests are less intrusive, obnoxious, and sales than cold contacting someone after obtaining their phone number online. Leads can accept your invitation to connect, go through your profile, and perceive your common connection as a seal of approval.
Maintain a consistent presence on the platform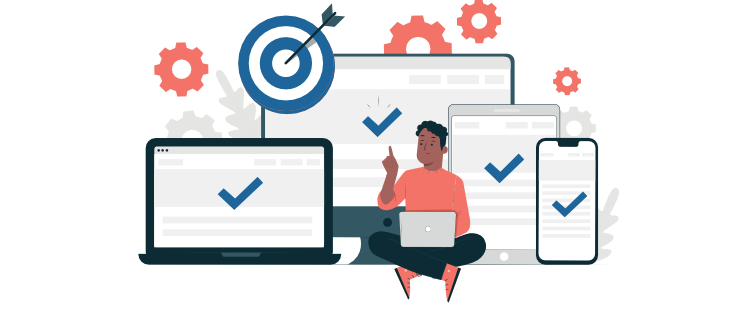 LinkedIn, like all of your other social media accounts, necessitates consistency. You're not establishing yourself as a consistent presence with your contacts if you upload an article once a week and then log out. You should also keep in touch with your leads on a regular basis. Disappearing in the middle of a conversation is not a good look, and it does not increase their desire to conduct business with you.
Engage with Influencers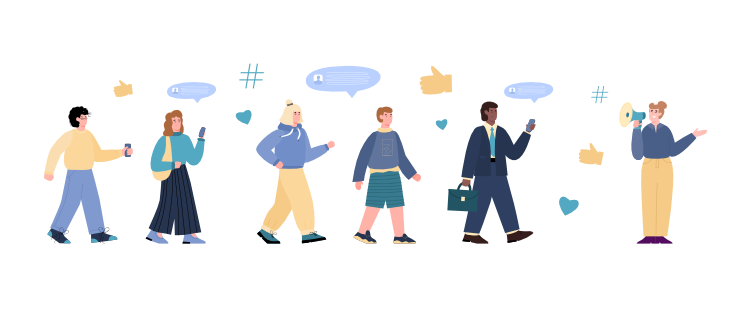 Collaboration can be beneficial to your company. You can build helpful networks by collaborating with other experts or influencers. Collaboration allows you and another user to complement each other's strengths, resulting in mutual growth.
One of your videos or blog entries, for example, could be a shared review or interview. You could discuss a topic about which both you and your collaborator are knowledgeable. By engaging with each other's viewers, you may both expand your potential viewership and grow your network.
Farm LinkedIn Recommendations
You can get a "recommendation" on LinkedIn. These are essentially testimonials from other users who can describe you as an expert in specific fields. If someone compliments you on your work, remember to thank them and ask for a recommendation. This will begin to provide proof of your abilities in the eyes of others.
It's important to note that these suggestions are not the same as testimonials. Potential clients might look up who is giving the suggestions to ensure that they are coming from actual people. This gives them a one-of-a-kind worth that you wouldn't have otherwise.
Move to Convert
Once you've acquired a potential client, make sure to transition them to a different mode of communication. This could be done via instant messaging, phone, or even face-to-face communication. You may make a more personal relationship by adding more points of contact. Then you may start the process of converting them from a lead to a paying customer.
Target high-value prospects with Ads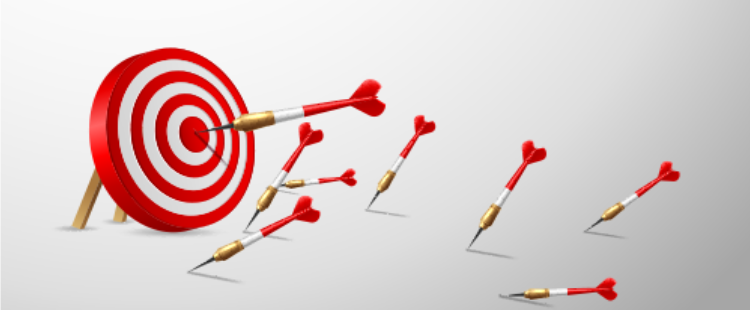 LinkedIn Ads are the most effective approach to ensure that your content is viewed by the correct people, yet the network is notorious for being one of the most expensive PPC platforms (those pesky CPCs!). Naturally, this scares many B2B marketers away from LinkedIn, but higher CPCs don't automatically mean you'll lose money. Targeting the highest-value audiences you can find – in other words, the most profitable prospects – is the key to LinkedIn advertising success.
A software company selling business management products, for example, could wish to concentrate on enterprise brands that will spend the most per conversion. You may pay more per lead on LinkedIn than you would on Google Ads, but LinkedIn allows you to guarantee your ads are being seen by enterprise decision-makers.
Final Thoughts
To summarise, a successful LinkedIn marketing campaign takes both time and meticulous planning. Maintaining your company profile, creating a systematic and consistent content schedule, and using Sales Navigator to target your potential customers to form connections, build relationships, and produce new leads are all essential components of successful LinkedIn lead creation.
As of now, LinkedIn is the most reputable and least saturated social site, making it simple to bring your business in front of targeted and massive audiences. LinkedIn will continue to grow and be used as effective marketing, sales, and networking tool as more people spend more time online as a result of the current pandemic. LinkedIn has the potential to become your number one lead generator if used correctly, therefore it's critical to incorporate it into your digital marketing strategy for 2022.‍